The Mini Pill Is Linked With A Higher Risk Of Breast Cancer, Finds New Study
However, the Breast Cancer Now charity says the research has limitations.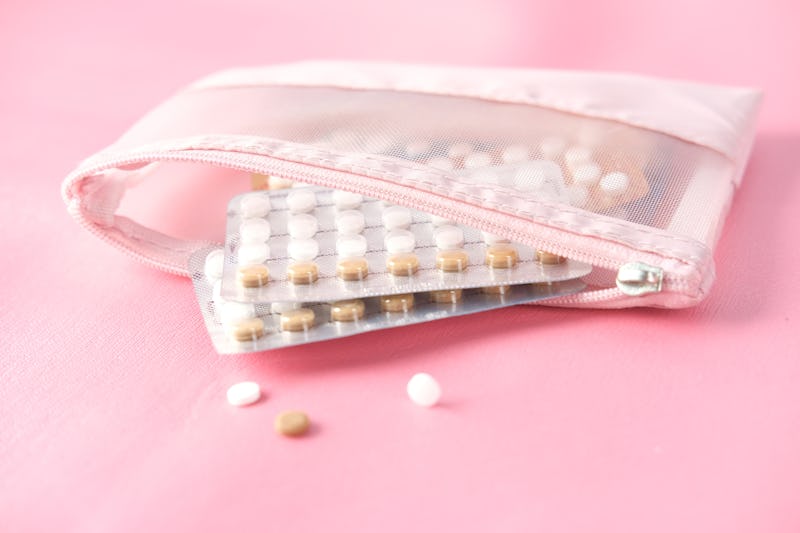 Shutterstock
New research has found that all hormonal contraceptives "carry a small increased risk of breast cancer," The Guardian reports. Previously only the combined pill was linked to an increased risk of developing breast and cervical cancer, according to Cancer Research UK, but now this also contributes to progestogen-only contraceptives (also known as the mini pill). Data analysis by the University of Oxford published in the medical journal PLOS Medicine shows that the use of progestogen "is associated with a 20-30% higher risk of breast cancer," whereas the combined pill (oestrogen and progestogen) carries a small risk which declines once it stops being taken.
Researchers collected data from 9,498 women who "developed invasive breast cancer between ages 20 to 48" and "18,171 closely matched women without breast cancer." The results showed that "44% of women with breast cancer and 39% of matched controls had a hormonal contraceptive prescription" an average of three years "before breast cancer diagnosis," with half the prescriptions being progestogen-only.
The study concludes that the research "provides important new evidence that current or recent use of progestogen-only contraceptives is associated with a slight increase in breast cancer risk, which does not appear to vary by mode of delivery, and is similar in magnitude to that associated with combined hormonal contraceptives."
However, Dr. Kotryna Temcinaite, the head of research communications at Breast Cancer Now, has highlighted the study's limitations. "[It] didn't look at what hormonal contraceptives the women may have used in the past or consider how long they may have been on the progestogen-only contraception. It also didn't factor in whether a family history of the disease contributed to their level of risk," she told The Guardian. Cancer Research UK's Claire Knight added: "There are lots of possible benefits to using contraception, as well as other risks not related to cancer. That's why deciding to take them is a personal choice and should be done after speaking to your doctor so you can make a decision that's right for you."