The 3 Zodiac Signs That Will Be Most Impacted By April's Mercury Retrograde
It's that time of year again.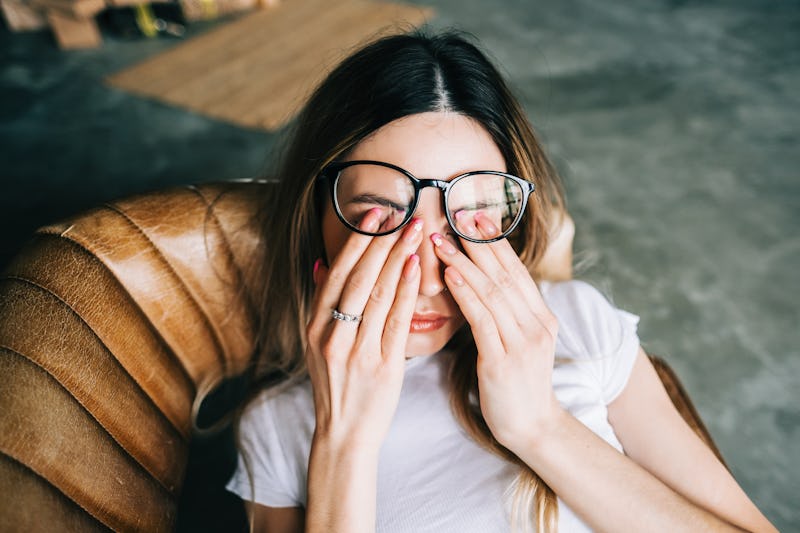 Shutterstock
Brace yourself for chaos, because it's that time of year again. Mercury goes into retrograde on April 21, which means emotions will be high and patience will be low until May 14. The astrological event gets its infamous reputation for causing problems for everyone, but according to an astrologer, April's Mercury retrograde is expected to affect these three zodiac signs the most.
Get ready to blame everything on Mercury retrograde — if you're one of these signs, that is. By now you probably know that the astrological event is bad vibes all around, but you might not know why. According to the Farmer's Almanac, Mercury retrograde occurs when the planet appears to "travel backward across the sky," in what is considered to be a "retrograde motion." It's not uncommon to experience issues related to travel, technology, and communication during this time, as they are all ruled by the planet. Because of this, there's a lot that can go wrong — flights may be delayed, email correspondences may get lost, phone screens might crack, and the list goes on.
"Mercury retrograde can be a challenging period for many zodiac signs, particularly those that value stability, communication, and emotional depth," says astrologer Brilla Samay. While many people are sure to have their limits tested this retrograde season, the expert shares which signs should prepare to have the worst luck.
Source:
Brilla Samay, astrologer, mentor, and spiritual advisor