You Can Visit A Malibu Barbie-Inspired Cafe As You Patiently Await The Movie Premiere
BRB, making plans with the group chat.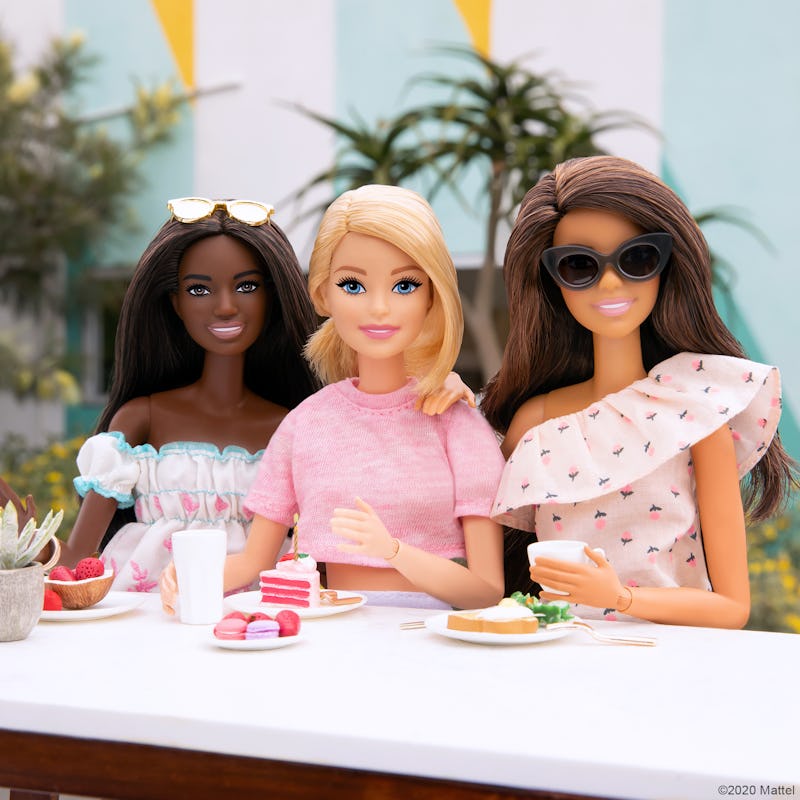 Courtesy of Bucket Listers
If you thought Barbie has been inescapable ever since Warner Bros. dropped the second trailer for the upcoming movie of the same name on April 4, just wait until the summer. Sure, that's when the film is set to hit theaters, but it's also when you'll be able to visit a Malibu Barbie-inspired cafe if you live in these two cities. Yup, it's happening, so if you're ready to live out your childhood dream of dining like your favorite doll, here's what you need to know about the pop-up event.
Created by Bucket Listers, a platform that helps users find things to do in cities around the United States, the Malibu Barbie Cafe is expected to be an immersive dining experience that celebrates the beloved Mattel children's toy through its 70s-themed Malibu beachside decor, retro glam aesthetic, and eccentric color palette. The cafe will be a fast-casual restaurant and will feature a menu of deliciously chic dishes curated by Master Chef semi-finalist Becky Brown that Barbie herself would approve of. The menu will include Pacific Paradise Pancakes, a West Coast Wave Wedge Salad, a California Dreamin' Club Sandwich, and an Anything is Possible Sundae.
The best part is, you don't even have to travel to Malibu to partake in the Instagram-worthy life-sized Barbie box photo op, because the pop-up experience is coming to New York City on May 17 and Chicago on June 7. BRB, crafting a group text to all my friends that says, "Come on Barbie, let's go party."
If that weren't exciting enough, you can also get your hands on some exclusive Barbie merch to commemorate your brunch at the iconic doll dream house. And no, you don't have to be a Barbie collector to snag some swag.
Pricing for the Malibu Barbie Cafe starts at $35 for kids and $50 for adults. According to the website, each ticket will guarantee a reserved seat, a reservation time, and the choice of an entree and a side.
While Bucket Listers hasn't released the exact restaurant locations yet, Barbie stans in the Chicago area can join the waitlist to be alerted when tickets go on sale here, and NYC-based Barbie lovers can sign up here. Tickets are slated to go on sale via the Bucket Listers website on April 19, and the event will run in both cities through Sept. 15. FYI, Barbie doesn't release in theaters until July 21, so if you want to grab brunch at the Malibu Barbie Cafe and catch the flick back to back, make sure to schedule your reservation accordingly.